Meet the Immigration Bond Attorney in Houston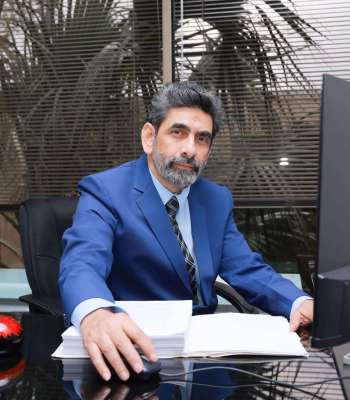 About the Attorney
Zaheer Zaidi's personal struggles during his own immigration to America in 1994 were the inspiration for his career in immigration law as an Immigration Attorney in Houston. As a Houston immigration bond attorney He has been providing premier immigration services to fellow immigrants ever since. Mr. Zaidi has been in the business for over 25 years now as a top Immigration Attorney in Houston and owns an Attorney Office In Houston
"Over the last 25 years, I have fought thousands of cases in which I successfully prevented the separation of families and the destruction of careers, being a Houston immigration bond attorney. I have acquired an uncanny understanding of the inner workings of the immigration system of our nation by being a Attorney Office In Houston with immigration Attorney in Houston. The field of immigration has rapidly changed over the last few decades and our firm has evolved with the times for Houston immigration attorneys. But our Attorney Office In Houston has never lost sight of the vision that got us into this business in the first place. Immigrating to a new country is hard enough without having to worry about the various complexities of immigration law and being a Immigration Attorney in Houston. I strive to make this entire process as stress free as possible for my clients.
I promise I will use my knowledge and expertise to do everything in my power to win your case. If you hire Zaidi Law Firm P.C's Houston immigration bond attorney to represent your case, you can walk out our doors with complete peace of mind, content that you have left your immigration issues in trusted hands of the top Immigration bond Attorney in Houston"

We Provide Solid Law Practice
working together to serve your needs
I want to say this is the best law firm I have ever been to in Houston, the Attorney is so professional , very honest , brilliant and straight forward. He will handle your case with so much passion and desire to succeed at the end of everything. The legal assistant is equally a very diligent and pleasant man who is also committed to every case that comes to their office. If you are looking for an attorney please give zaidi law firm a try and I promise you that you won't regret it.
Thanks so much for helping us with N-400, N336 application process and patiently answering all our questions time and again. You were always very helpful, prompt, and thorough which made things much easier and smooth. Attorney Zaidi advised and prepared us very thoroughly for Naturalization interview. I would highly recommend attorney Zaheer Zaidi – Zaidi Law Firm to others.
Our case was literally dead on arrival (DoA). Zaidi Law Firm methodically and thoroughly rebuilt it from scratch and turned it into a strong and more believable case. They fought through both USCIS and EOIR Immigration court and convincingly upheld the law in a very resounding win. In the end, what truly mattered wasn't just the successful outcomes, but more importantly, the professionalism, the passion, the moral values, and the respect for human dignity with which Zaid Law Firm conducted themselves.
Get the Best Legal Service Ever
Don't Hesitate to contact us any time